Web Development Company In Pakistan
Start From Rs 30000 Rs 50000
Call us at 0322-5460909
Award-winning web development company in Pakistan.
It's time to love your website again.
Our Student Rate Us 5/5 !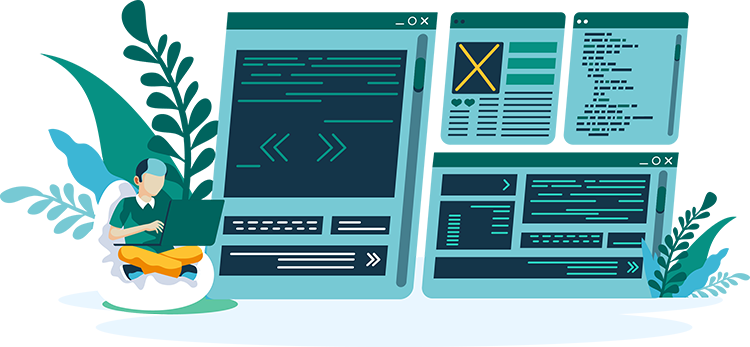 2-3 Months
ESTIMATED TIME
PKR Rs 25,000 *
TOTAL FEE
Positive Attitude
REQUIREMENT
THE BEST WEB DEVELOPMENT COMPANY IN PAKISTAN
Do you want your business to reach a global audience? Do you want your online content to be robust, which beholds the reader's attention and grows your business? Fortunately, you are in the right place. Live Training Lab is the most vigilant and proficient web development company that provides quick solutions and outstanding results to satisfy your clients. It has been providing its esteemed services to build awe-inspiring web designs and web solutions all over the country. In the vast, growing technical world, everything is computerized and becoming digital. Therefore, we understand the assignment and fulfill every precise detail and requirement. Our team comprises highly skilled web designers and illustrators who design and create exceptional websites that are fast, rich-featured, and have an e-commerce functionality. We tend to ease the work for our clients by providing the best possible solutions. Therefore, we are the respected and best website development company in Pakistan. Our web design agency offers many features such as SEO optimization, engaging content, exquisite graphics, expert and professional ideas, and quick response. These features enhance the website content and help build trust among the clients.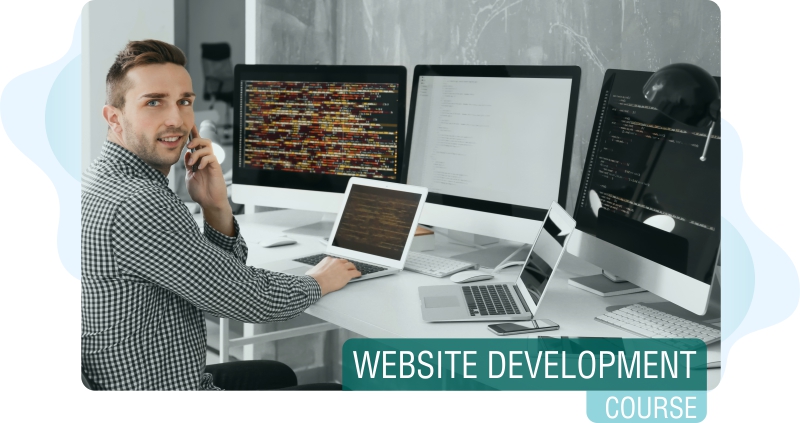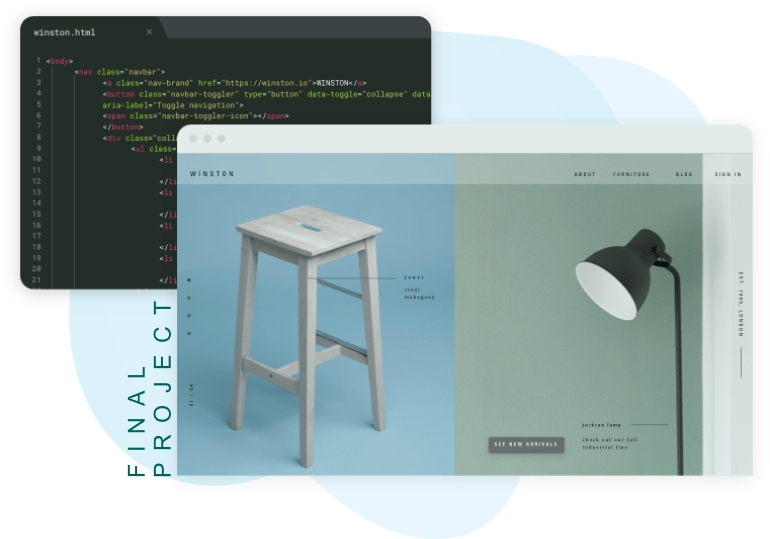 WE OFFER PROFICIENT AND MOST RELIABLE WEBSITE DESIGN SERVICES
A website is the most critical part of the digital platform that represents the intentions and originality of a firm to the global audience. It is the face of the brand which needs modification. It facilitates several digital marketing tactics that can aid in business expansion. Web advertising is one of the most potent forms because of its broad reach.
Every business should have a website, given how simple it is to create one and how many available themes and features. In addition, with the proper update and improvement, it also requires exquisite web designs and attractive graphics. Our extraordinary web designers put their best feet forward to create a website that is the best in the market and fulfills its purpose. The trained designers use exceptional skills and fantastic web development tools and languages such as HTML, CSS, and Java script, using these tools on python or PHP to give a tremendous look to the on-net site. As it is known, website development cost in Pakistan is very high. Still, we are an economical web development company in Pakistan that brings you excellent content to thrive your business.
Our website services are essential to establishing a well-reputed site that provides all the information, data, and reviews to the online audience. When a website proficiently displays the data, it induces trust in the viewer and encourages them to reach out. With the spectacular web marketing and developer techniques our company provides, you can build the confidence and interest of viewers. 
Select Your Training Method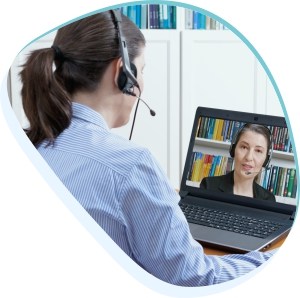 ONLINE TRAINING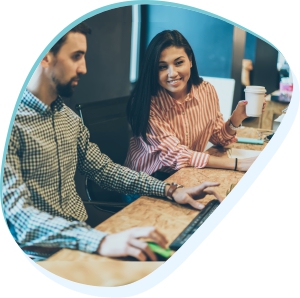 HOME TRAINING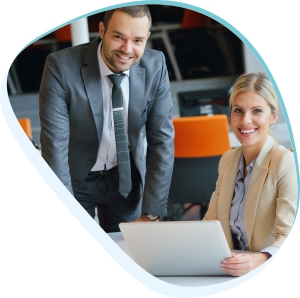 LAB TRAINING
HTML
Using HTML, you will learn how to structure information on a web page, with headings, paragraphs, and lists.
CSS
Once you're familiar with CSS, you'll begin building components and utilizing flexbox to create fluid and dynamic page
JavaScript
Improve your programming ability with JavaScript to write and build components. Foundational knowledge of JavaScript and object-oriented programming will enable you to enhance your work.
PHP & MYSQL
Learn essential concepts in object-oriented programming, including basic PHP syntax, data types, and functions.Understand core concepts and learn how to manage databases and data on a web server.
What Our Students Are Saying


No doubt, one of the best live training institute on the earth. Staff is educated & appreciative, labs are great, and Equipment is probably the best you can get to prepared yourself as compared to the nearby available options. Never lets you down until you say I'm satisfied with the knowledge i need to succeed. Special thanks to CEO of LTL mohair waste…


Muneeb Anwar
Web developing
I attended the JavaScript programming course, in every aspect training quality was exceptional as compared to other competitors. Live training instructor always gave us more than the printing lines


Zeeshan Nasir
Web developing
LTL is the exact place for continuous self-improvement for being a physical as well as freelance employee. The professional assistance and superb courses in what make them appreciated from any other private live training institute on the Global world. I will strongly recommend LTL to individuals who are willing to learn and work more successfully.
Eshal Khalid
PHP
Strongly recommended to potentials students as well as professionals interested in Digital marketing, very customizing, Informational and a lot of fun!
Abeeha Anwar
php
Highly appreciated, i have gained a lot of knowledge, excellent teachers,,, nice and inspiring overall team of academic as well as industrial experts.


LTL live-training platform was something more than good for me. It helps me to understand the all logics from basic to intermediate level necessary for being a master-level web developer.


Hashir Abdullah (Sydney)
php
Overall training was inspirational, energizing, put a lots of life-changing ideas, with intermediate-professional knowledge. Strongly recommended to those who are looking for a life-changing opportunity..
Arfa Rafeeq
Php
LTL opened up my eyes to a lot of new opportunities on how to work just according to the need of leading IT enterprises with a fun and safe leering environment .They courses was incredibly knowledgably and staff was very helpful and quick to response to our any problem with on-spot solution.
Sara Usman
Web Developer
Easy to get registered, All the offered courses are amazingly demanded in the market, Easy to learn and perform with educational as well as professional taste, I ambitious to implement everything I have learned and perform here in my own IT courses institute.


Naseer Ahmed (USA)
PHP programming
­LTL delivers each and every thing that helped me to be the successful professional in my field. They offered me a chance to create my course classes schedule in a spear time I got from my work and family obligations. The course work was very educational and challenging.
But now I found myself enough competitive to meet the needs of the leading IT enterprises…
Kaleem Haider (Karachi)
Designer
A greater thanks to LTL for being enroll myself for completing Web development course's found their live training network very user friendly to customize and get a lot of professional information. My instructor was more than good in making sure I knew how Better I was doing and noticed my progress at each step­ in greatly appreciated the quick responses of my emails 24/7 regarding my confusions and solutions' found.
Aafiya Luqman
Angular js
­LTL was a great experience for me .Facilitation was appreciated,
they really worked with an organized schedule.
I would recommend them to everyone.
Speak with a Learning Advisor
GET HOLD OF THE VIGILANT WEB DEVELOPMENT SERVICES IN PAKISTAN
Isn't it great when you get proficient services at economical prices? Do you want to get hold of the services provided by the best website development company in Pakistan and make your business grow?
Then look no further for Live Training Lab provides you with fantastic web design services and development. A website offers many advantages, one being that customers can access information, sources, and desired details anytime and anywhere. In addition, an online presence represents credibility and ensures that the brand or company is legitimate. Therefore, we engage our clients throughout the website design process. We note down all the demands and requirements and develop a plan accordingly. A prototype website then takes shape, and the client is assisted through the developing phase to put in all the details and graphics to make it engaging and exciting for the online viewers.
A final version then evolves with the help of our talented web designers and developers that put in their efforts and hard work to make your web among the top websites in Pakistan. In addition, we turn simple and ordinary websites into captivating and exciting ones. Therefore, our company is listed among the leading web development companies in Pakistan.
E-COMMERCE WEBSITE DEVELOPMENT IN PAKISTAN HELPS BRANDS TO GAIN GLOBAL AUDIENCES AND GROW THEIR BUSINESS
In today's modern world, the digital market has taken up the internet by storm and made way for e-commerce businesses to grow and engage in online traffic. Therefore, e-commerce website development services have gained motion, and more people are interested in them. We help you develop engaging and inspiring websites with captivating content. It involves many unique features, designs, brand logos, and exquisite styles.
The top-notch website services help boost business sales and brand recognition. Our highly skilled designers and developers evolve the online site and make it brilliant for the viewers. The products are uniquely displayed, providing the user ease of use and discovering the online site. Do you have any news to share with coworkers or any critical information management can access? As everything you need is in one location and is always accessible, having an internal website can save you a ton of time.
EXQUISITE AND PRIME WEB DESIGN SERVICES IN PAKISTAN
Websites are updated with new methods and patterns to keep them regulated and maintain them. As the content remains fresh and up to date, it depicts credibility and shows customers its validation. The Live Training Lab ensures that websites have all the essential features and modern equipment that make a website stand out and attract maximum online traffic. As everybody in the world may access your site, it's simpler than ever to go over geographical limitations. Any person from any region will be able to find your business, making them prospective consumers. Our skilled and qualified developers have made website development in Pakistan easy for our potential clients.
Websites are the face of the brand and an important source to engage clients and gain their trust. Therefore, they are created with utmost responsibility. The wide variety of data available can also assist you in better understanding how your social media platforms affect your brand and even point out opportunities to alter your company's offline operations.