Python Programming Training Course In Pakistan
Start From Rs 30000 Rs 50000
Call us at 0322-5460909
Award-winning Python Programming Training Course in Pakistan.
It's time to love your website again.
Our Student Rate Us 5/5 !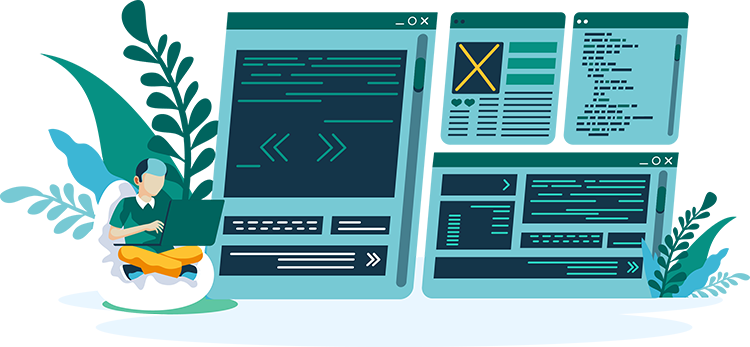 2-3 Months
ESTIMATED TIME
PKR Rs 25,000 *
TOTAL FEE
Positive Attitude
REQUIREMENT
LEARN PYTHON IN PAKISTAN ONLINE
Python is a computer programming language. It is a web-supported Python programming training course planned to give new students a comprehensive view. It is one of the most liked programming languages by data scientists, hackers, software engineers, project management, and data scientists.
Python for beginners guide and Python programming for beginners: Python is a multi-skilled and multi-talented language. It is also a great language because it is brief and easy to read. It can be used for everything from web data science applications to software development and web development.
Learning the basics of Python can take anywhere from a few weeks to a few months it totally depends on what you want to learn and how regularly you can learn. It has so many tools and uses to support it, you can spend years and years learning its different applications. It is user-friendly and open source.
Python online training in Pakistan will be covering all the concepts related to databases and creating new projects. Python jobs in Pakistan are available and the python developer salary in Pakistan is 80k-90k.
If you want to become a WEB DESIGNER. It is crucial to gain an understanding of all the modern web frameworks that will assist you in developing web applications. The reason behind the Python programming training course is that Python is very well known for keeping codes clean and logical.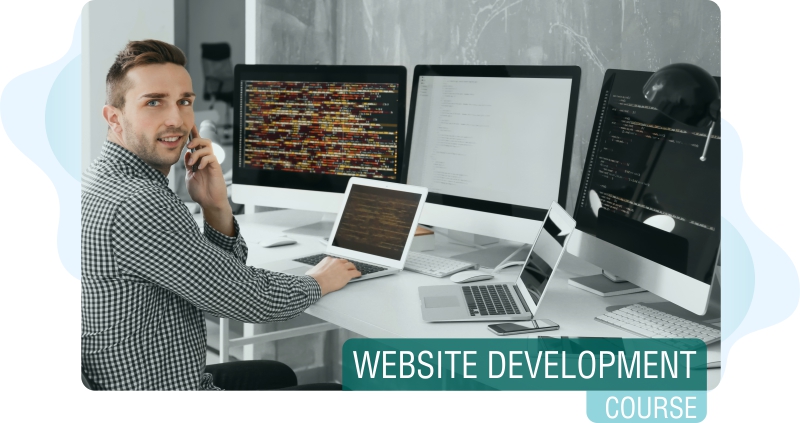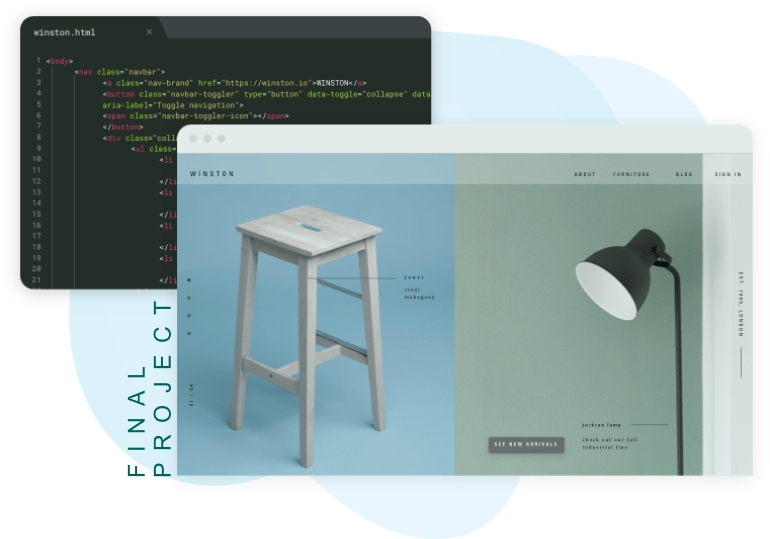 PYTHON PROGRAMMING TRAINING COURSE ONLINE
We LIVE TRAINING LAB have a highly sophisticated and user-friendly environment for PYTHON online course. We don't teach a course that only tells the basics, we simplify the questions for our students so that the course becomes easier.
You will learn games, apps, web development, and machine learning in this training course. You will be able to build fully grown websites and web apps. Most importantly you will be able to program in Python and artificial intelligence professionally.
Learning a skill like programming with Python may sound frightening but it may not be difficult as you think. It is a language, and just like any other language, repeating is a key. Delicate your time every day even if it's 20-25 minutes. Learn the basics, if you are learning on your own or through any course be sure to cover all the important fundaments.
Select Your Training Method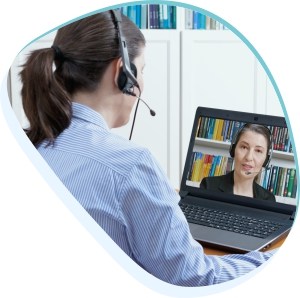 ONLINE TRAINING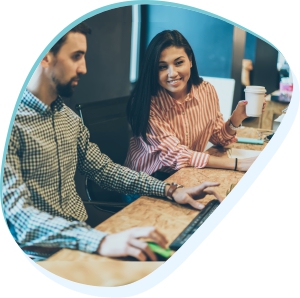 HOME TRAINING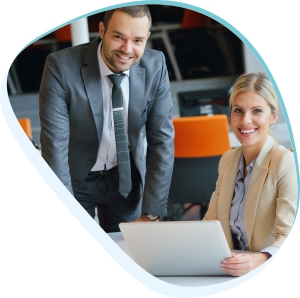 LAB TRAINING
What Our Students Are Saying


No doubt, one of the best live training institute on the earth. Staff is educated & appreciative, labs are great, and Equipment is probably the best you can get to prepared yourself as compared to the nearby available options. Never lets you down until you say I'm satisfied with the knowledge i need to succeed. Special thanks to CEO of LTL mohair waste…


Muneeb Anwar
Web developing
I attended the JavaScript programming course, in every aspect training quality was exceptional as compared to other competitors. Live training instructor always gave us more than the printing lines


Zeeshan Nasir
Web developing
LTL is the exact place for continuous self-improvement for being a physical as well as freelance employee. The professional assistance and superb courses in what make them appreciated from any other private live training institute on the Global world. I will strongly recommend LTL to individuals who are willing to learn and work more successfully.
Eshal Khalid
PHP
Strongly recommended to potentials students as well as professionals interested in Digital marketing, very customizing, Informational and a lot of fun!
Abeeha Anwar
php
Highly appreciated, i have gained a lot of knowledge, excellent teachers,,, nice and inspiring overall team of academic as well as industrial experts.


LTL live-training platform was something more than good for me. It helps me to understand the all logics from basic to intermediate level necessary for being a master-level web developer.


Hashir Abdullah (Sydney)
php
Overall training was inspirational, energizing, put a lots of life-changing ideas, with intermediate-professional knowledge. Strongly recommended to those who are looking for a life-changing opportunity..
Arfa Rafeeq
Php
LTL opened up my eyes to a lot of new opportunities on how to work just according to the need of leading IT enterprises with a fun and safe leering environment .They courses was incredibly knowledgably and staff was very helpful and quick to response to our any problem with on-spot solution.
Sara Usman
Web Developer
Easy to get registered, All the offered courses are amazingly demanded in the market, Easy to learn and perform with educational as well as professional taste, I ambitious to implement everything I have learned and perform here in my own IT courses institute.


Naseer Ahmed (USA)
PHP programming
­LTL delivers each and every thing that helped me to be the successful professional in my field. They offered me a chance to create my course classes schedule in a spear time I got from my work and family obligations. The course work was very educational and challenging.
But now I found myself enough competitive to meet the needs of the leading IT enterprises…
Kaleem Haider (Karachi)
Designer
A greater thanks to LTL for being enroll myself for completing Web development course's found their live training network very user friendly to customize and get a lot of professional information. My instructor was more than good in making sure I knew how Better I was doing and noticed my progress at each step­ in greatly appreciated the quick responses of my emails 24/7 regarding my confusions and solutions' found.
Aafiya Luqman
Angular js
­LTL was a great experience for me .Facilitation was appreciated,
they really worked with an organized schedule.
I would recommend them to everyone.
Speak with a Learning Advisor
PYTHON ONLINE COURSE CERTIFICATION
Having a certification in python means you have taken the correct exam and proceed them. It is mean that you have taken the amazing courses to learn the python programming language and how to write code. Training Python helps you master all the ideas within the circle such as SciPY, the Lambda function, Pandas, and NumPy. Besides this course and an exam, a Python certification exam online means you have proved the stuff.
When it comes to a python computer-based course. It is not always enough to just have a certification. You also have to be able to back up your certification with skills, portfolio, and experience when applying for a job.
It is the biggest achievement that can help you get good job freedom in the future. It also helps you stand out amongst the many students that might be fighting for the same position. Top python certification programs are:
• ENTRY (PCEP)
• ASSOCIATE (PCAP)
• PROFESSIONAL (PCPP)
So now that you know what are the best certifications in python are its time to prepare it with use. You just need to go through the entire syllabus, practice, and read as much as you can about python. You can watch our advanced python programming tutorial on our website.
PYTHON ONLINE COURSE CERTIFICATION
Live Training Lab offers python fundamentals online course. Which is a base knowledge of various python concepts, starting from the basic information.
You will learn about programming looping statements, algorithms, decision-making statements, big data, and functions. which are the basic elements that contribute to any programming language and data analytics. Receiving your certificate is quite simple. First of all, you have to learn the programming language and make 100% sure you know the stuff.
Since then you have to take and pass the exams. Passing the exam means you have received your certificate. If you want to retake the exam, then you have to pay the examination fee again. We do more for you and we show you how to do it.
Python programmer is a multi-purpose language. It is often used to build software, websites, task automation, and conduct data analysis. It can be used to create different types of programs and is not specialized for any problems.
Python has become one of the most approachable programming languages in the world in recent years. It can be used by developers and non-developers identically.
Let us take a look at what python is and how you can start learning it. Learn python code, the outstanding and latest version of the most popular programming language in the real world.
Live training lab have the best python free online courses for you! We have years of experience in this programming language.
A convenient and affordable course. Advanced python tutorial programming is available on our website. This course is right for you. Are you ready to prepare for the python course?
CAN WE LEARN PYTHON ON OUR OWN?
You can find a variety of videos on YouTube and books on the market as well, that can help you develop coding skills.
HOW LONG IT TAKES TO TO LEARN A BEGINNER BASIC PYTHON COURSE?
It is possible to learn a beginner basic course of python in three to six months.
IS PYTHON HARD TO LEARN?
It is the most liked and easiest object oriented programming language. With some dedication and time, you will learn to write this language.

IS IT MANDATORY TO BE GOOD AT MATHS TO LEARN PYTHON?
It is a misconception that PYTHON requires a lot of Maths. You don't need to be a Maths teacher to succeed with Python.